Lighting & Shading
WHOLE HOUSE LIGHTING CONTROL & SHADING SYSTEMS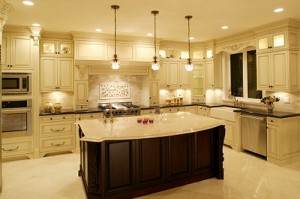 Lighting control (including shading systems) is one of the fastest growing areas in home technology. Integrated Audio Solutions offers systems from Lutron and Clara Smart Shades that will revolutionize the way you manage light in your home and provide superior lifestyle, security and energy savings benefits.
Lighting for Existing Homes
Today's technology makes lighting and shading control available to a wide audience. Always a must have for large custom homes, easy to use lighting and shading control can now be retrofit into any size existing home for far less cost than in the past!
Lighting control gives you the ability to add to the beauty of your home and decor with an infinite variety of customized room and whole-house lighting scenes. One touch can dim lights for a soft romantic dinner, while another illuminates the house for a festive party and sets tasteful landscape lighting for your guests.
Motorized Shades
Motorized shades from Clara Smart Shades offers a versatile and sophisticated selection of fabrics, styles and colors for both indoor and outdoor. Motorized shades are also quiet-operating and energy efficient. Simply increase your level of personal comfort with a push of a button. See the various options with Clara's Shade Simulator.
Custom Keypads
Keypads provide a clean, elegant look by combining the functions of many standard switches and dimmers into a single wall control, and can be matched to a home's paint colors, wallpaper, or decor.
Energy-Smart Systems
Lutron lighting control and Clara Smart Shades from Integrated Audio Solutions also integrates seamlessly with our home automation and control systems. Let us show you how lighting and shading control greatly enhances your lifestyle, creating energy savings and contributing to green living as well!


Click the button to schedule a FREE in-home consultation or call us at 603.553.9822.