Outdoor Systems

BRING THE ENTERTAINMENT OUTSIDE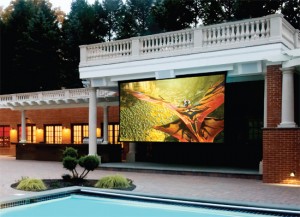 Who wants to be confined indoors? Be part of the action and bring the entertainment outside! At Integrated Audio Solutions, we make it easy for you to dream up your ideal outdoor setting, and provide you with an exceptional installation and easy-to-use outdoor system.
Recent advances in technology have provided us with amazing possibilities for bringing entertainment outdoors. Integrated Audio Solutions can help create the perfect outdoor entertainment solution for your home and family with the help of weather-resistant speakers and televisions.
Outdoor Video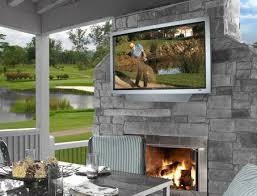 New LED televisions from SunBrite represent the ultimate in outdoor video. These TVs are completely weather proof. They stand up to rain, dust, insects, and extreme temperature variations. Their extra bright LED panels and anti-reflective screens reduce glare and increase contrast. Not only will these TVs look great in your backyard, but they stand up to the complex challenges that are inherent to commercial outdoor applications as well.
Outdoor Audio
The most basic way to provide outdoor entertainment is with one or more pair of outdoor speakers. Better coverage, and a far better outdoor experience is provided when you have several sets of speakers operating at a low volume instead of one pair of speakers playing extremely loud. Our most popular outdoor speaker solutions come from Niles Audio and Episode. In addition to typical all-weather speakers, Niles offers speakers that resemble outdoor landscape rocks. Episode Landscape Series Satellite Speakers blend into any outdoor environment, minimizing visual impact and maximizing performance plus they are backed by a lifetime warranty. The sound you get from these speakers is amazing and they can be discretely placed to provide the best coverage.
As outdoor entertaining has become more popular than ever, there are even ways to create an entire outdoor home theater system! The experts at Integrated Audio Solutions can help you create the perfect outdoor space. You could be enjoying your outdoor entertainment system this very weekend!


Click the button to schedule a FREE in-home consultation or call us at 603.553.9822.