Home Automation

HOME AUTOMATION & CONTROL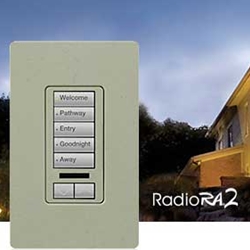 Home Automation is automating the control of your home so it works for you, adding convenience and making your life easier, even while saving energy! It can be as basic as dimming lights with a remote control or as complex as setting up a network of items in your home (such as a thermostat, cameras, lighting, shades, home theater system and appliances) that can be programmed using a main controller or even with your cell phone from anywhere in the world!.
One-Touch Control
A good home control system integrates all your remote controls and dramatically simplifies your system. Intuitive touch screens make these systems easy enough for a child to use, yet provide sophisticated programming to ensure everything works in perfect harmony. With one touch, you can control multiple components, set inputs, and then adjust volume and channels to a predefined setting.
What can a Home Automation System do:
Lighting Obtain the ability to manage your home lighting from where ever you are in the world. Control individual lights located in different parts of your home all from your own bed, kitchen, car, of even if you are poolside at a resort on the other side of the planet. Home automation gives you full authority over your home's lighting from where ever, whenever.
Heating and Cooling A remote controlled thermostat provides you with complete control over your home's temperature. Operate your home's heater or air conditioning while from the cozy confines of your bed, in your car while driving from work, at an airport as you wait for your flight to leave, or when your flight touches down in another country. Receive alerts when temperatures get too low or too high, keeping your pets and plants happy while you're away. Maintain a comfortable living environment within your home all from your fingers tips.
Shades Open and close shades with a simple touch of a button, have them automatically adjust to allow to keep your home warmer in the winter and cooler in the summer by allowing just the right amount of sunlight or close automatically when you start a movie.
Cameras Cameras have been a staple of home and business security for some time now and advancements in technology have allowed for improved optics, sensors, and many other special features including the ability to remotely view your property. Log into your camera and visually see, in real-time, specific areas of your home or business while you are away. Rotate, reposition, record, zoom, and snap photos all from the palm of your hand. Go a step further, and automate your camera to record at a specified time. Even allow it to automatically snap a picture when it senses movement. Cameras add a vast amount of unique features and capabilities to anyone's property.
Access Control Remotely open a garage door or unlock/lock a specific door within your home all from your fingertips.Have the ability to open the front door for a child or spouce who have accidently locked themselves out by simply using your cell phone while at work
Home Theater & Entertainment Your Home Theater system has many components, from Blu-Ray Players to digital cable boxes and media servers. Every part of your Home Theater system performs very specific roles to envelop you in audio-visual nirvana. Home automation can power on specific components and select which inputs and outputs to switch to all from one remote and all from one button. No longer do you have to manually perform several different steps to achieve a single outcome. Home automation performs for you and brings easy management to your ever growing Home Theater system.
Whole Home Music & Video Distribution Whole home music and video systems effortlessly pipe your favorite music and movies throughout your home. Whether you are having a house party or quietly relaxing by the pool, create the ambiance you desire by playing independent audio and video streams from multiple formats and sources to set the mood or enhance your surroundings.
Cable & Structured Wiring Home automation can be accomplished using various types of connectivity. What's great is that many of today's home automation products need no new wires – so they are perfect to retrofit into an existing home. If you are building new or doing a major remodel, please consider adding networking, audio, video and control wiring while it is easy and relatively inexpensive. Later on you'll be happy you did.
Tying it all Together
A typical home has many systems in it. These can include whole house music, intercom, distributed video, networking, security, lighting control, heating and cooling systems, cameras, pool and spa control, gate control, etc. A home automation system ties all of these systems together so you can control them from one location.
For more detailed information download our free Home Technology Planning Guide.
Meeting your goals: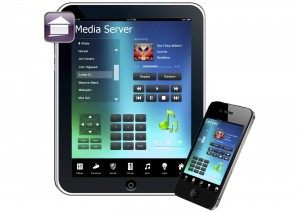 The goal of home automation has always been to make your home more comfortable and secure, as well as to reduce the time spent managing your home by letting your home do the work that you would normally do, in essence making your home work for you. In addition to comfort and security, automating the home is the best way to regulate energy usage and reduce costs for heating, cooling and lighting. Home automation is taking center stage in home technology circles for its ability to let home owners greatly reduce their energy consumption without changing their lifestyle, therefore helping them do their part to slow global warming, as well saving them money. Finally, home automation can be exciting! New innovations make home automation products fun and easy to use for every member of the family.

Click the button to schedule a FREE in-home consultation or call us at 603.553.9822.