Green Design

ENERGY SAVING SOLUTIONS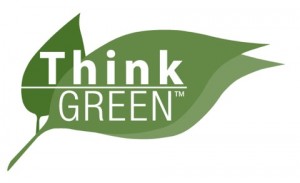 There are plenty of options to choose from when it comes to creating an energy efficient design for your home systems. Integrated Audio Solutions can help increase energy savings throughout your home by integrating the following solutions:
Lighting Control
Shading Systems
Temperature Control
Intelligent Automation
Efficient Electronics
Single Room & Whole House Solutions
Weather you desire to control and integrate the systems in a single room or throughout your entire home, can give you the ability to personalize your energy consumption for any space. At the touch of a button you can control the lights, shades and thermostats in a single room or throughout your entire home. Best of all, lighting control systems from Lutron are wireless, easy to install, and require no new wiring.
By integrating energy saving devices from Lutron with control solutions from RTI and URC, Integrated Audio Solutions can automate a system that creates an inviting, comfortable space while reducing energy costs.
Dimmers
Adding dimmers throughout your home not only saves energy, but also extends the life of your bulbs too. As an example, dimming the lights by 25% saves about 20% energy. The more you dim, the more you save!
In addition to energy savings, dimmers also help personalize your space by varying the levels of light to give each room its own look and feel. Your control system can be programmed with various moods and lighting scenes to change the light level in one room or in every room with a single button press.
Sensors
Occupancy, Daylight, and Temperature sensors allow us to maximize your energy savings by automating the lights, shades, and thermostats throughout your home or office.
Occupancy Sensors turn lights on automatically when you walk into a room and turn lights off when you leave a room. They are ideal for rooms where lights are often left on accidently, such as closets, bathrooms, laundry rooms, and garages.
Daylight Sensors automatically dim the lights when there is sufficient daylight coming into a room, creating the perfect balance of daylight and electric light. Daylight sensors can also be programmed to automatically open and close shades based on the amount of light coming into a room.
Temperature Sensors help you save on heating and cooling cost by adjusting the temperature control when a room is unoccupied or has reached a predetermined desired temperature. Wireless sensors can be placed in locations that would not normally be appropriate for a thermostat, which offers greater flexibility and optimization.
Time Clocks
Automated time clocks can be programmed to adjust lights or shades at certain times of the day or in relation to sunrise and sunset. This is especially helpful in programming landscape lighting and security lighting to make a smooth transition from day to evening.
Shades
Automated shades can be programmed to open and close based on the season and time of day. Closing shades in the summer lowers your cooling costs, while opening shades in the winter lowers your heating costs by allowing the sun to heat your home. In addition, shades increase privacy, enhance security and offer protection from harmful UV rays.
A/V Equipment & Appliance Control
Many electronic devices such as A/V equipment, computers, TVs and other small appliances continue to use electricity when turned off. Through the use of plug-in modules and programmable power centers, standby power can be turned off when not in use. Of course, items such as DVRs can be programmed to remain on so that your favorite shows can be recorded.
Integration & Connectivity
Integrated Audio Solutions can seamlessly integrate your energy saving systems with the audio and video technology in your home. Control solutions from RTI and URC allow you to control your home from your car, office, or just about anywhere you have an internet connection. Control applications for iPhone and Android devices give you complete home control and real-time display of room temperature, lighting levels, shade positions, security systems and entertainment systems. Not only does having complete control with one-touch add a "wow" factor to your home, but makes controlling your home's entertainment and energy management systems effortless.


Click the button to schedule a FREE in-home consultation or call us at 603.553.9822.